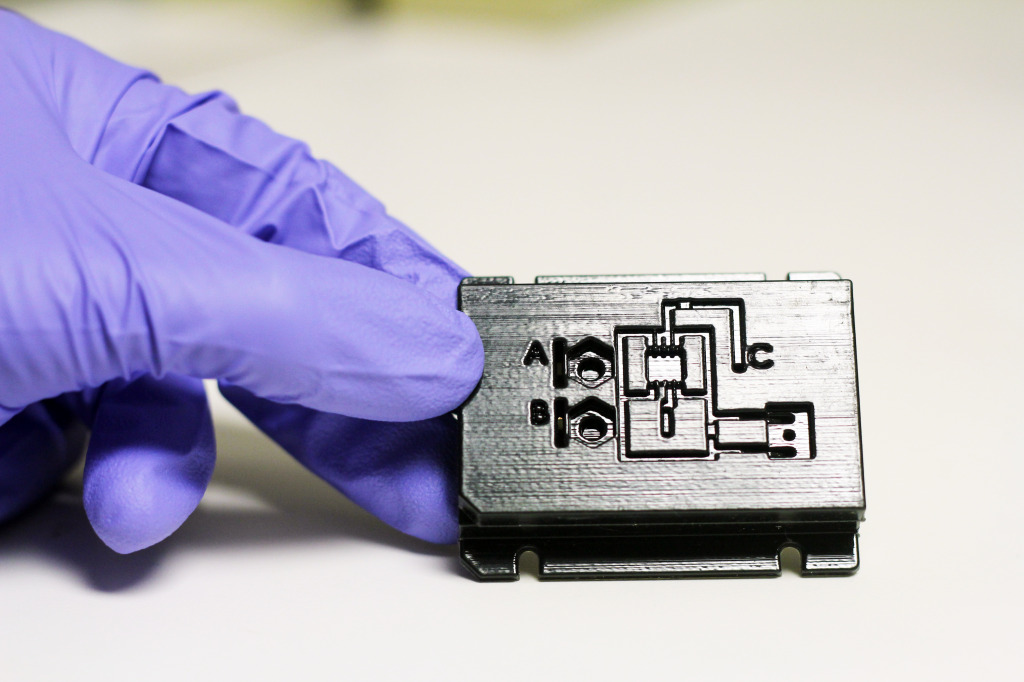 Rapid prototyping and strong partnerships foster quicker R&D 
Industry and research partnerships are utilized to facilitate rapid power package prototyping and design.  The PREES Lab itself has processes to etch DBC, 3-D print conductive interconnects and package encasements, embed thermal cooling, mount power and signal devices, use ribbon and wire bonding, and apply encapsulate.  Our main industry partners include Sikama and Hesse Mechatronics, both companies have provided extensive support and momentum for our research push.  Our partnerships at the university level include a close relationship with the Department of Electrical and Computer Engineering, as well as the Center for Additive Manufacturing and Logistics.  Our partnerships with CAML give us an ability to emphasize a 3-D manufacturing discipline, which focuses on additive manufacturing with new and exciting materials.
All of our partners and support, as well as the extensive capabilities of our fully equipped packaging laboratory enable us to design, characterize, manufacture and test a new power electronics package with minimal overhead.  This presents a unique opportunity to both researchers and industry alike.